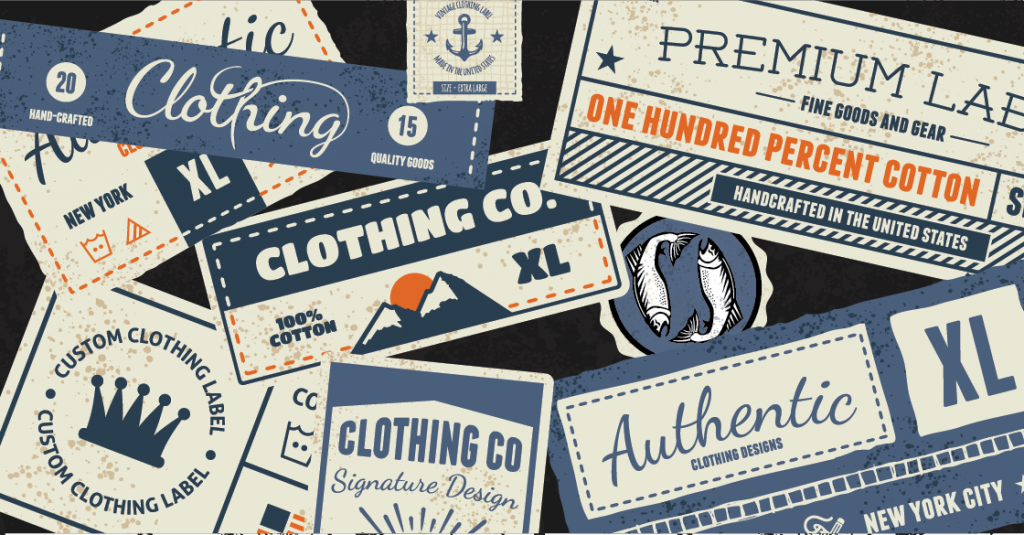 When I was in elementary school and most of my peers coveted the latest toy or stuffed animal, something very different fascinated me. The object I carried everywhere with me was not a teddy bear, blanket, or toy car. It was a small paper shopping bag filled with my collection of clothing tags. At the time, my family and classmates could not understand why I was so emotionally attached to my tags, and honestly, neither could I.
Additionally, I fell in love with writing in first grade because it allows me to express myself in ways I struggle to verbally. The creativity fascinated me and feeling heard developed my confidence. Although my specific career aspirations transitioned over the years, I have always desired a communication-centered profession.
I am currently a senior at Calvin University, where I am studying Organizational Communication with a Journalism minor. My schedule is filled with course work, running track, doing social media for my school's newspaper, and being a Marketing intern!
Since my first day at 2 Fish Co, I have felt comfortable and my experience has strengthened my interest in marketing. The team is eager to assist, engage in fruitful brainstorming discussions, and collaborate together. The company is dedicated to diligence and client-focused with humor dispersed throughout the day to ease stress and strengthen the familial bond. The inclusive office environment provides trust for employees to complete tasks, and it emphasizes accountability to ensure the fulfillment of roles.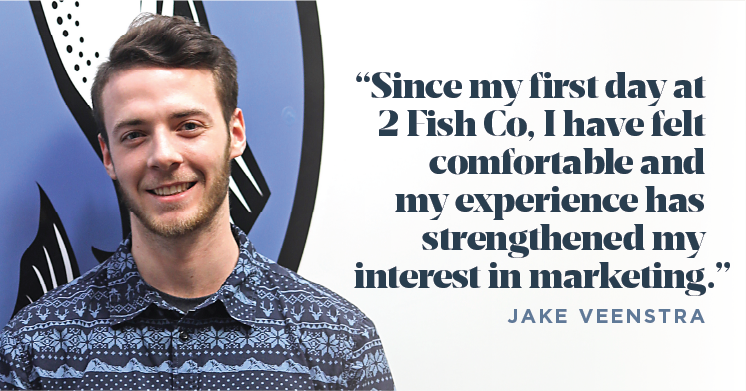 During my internship, I have worked on a variety of projects that satisfy my personal growth objectives and provide foundational knowledge imperative for my journey ahead. Furthermore, I have observed client meetings, conducted market research, brainstormed with team members, learned about SEM, created online company profiles, and completed a comprehensive marketing plan.
Despite not previously taking any marketing courses, I felt prepared to contribute my perspective while encompassing a desire for growth. I enjoyed tackling unfamiliar projects, and I appreciated the balance of team and individual work. To accomplish the tasks, I applied the knowledge I gained from communication courses and from prior professional experiences. My supervisors provided me with the freedom to complete projects individually and were happy to address any questions that arose during the process.
Throughout these enriching tasks, I was treated like an employee—not like an intern. As I reflect, my growth surprises me. I have learned invaluable information about working at an agency, the industry, and myself. My increased awareness of industry expectations and daily tasks establishes confidence within me.
Being immersed in an agency environment led to personal development. My growth includes seeing the importance of self-awareness, valuing the role of discussion in creativity, and noticing the impact of a positive company culture. Critically thinking about my strengths and weaknesses prepares me for my career, and it helps me distinguish areas in which I can improve. Moreover, I learned the significance of vulnerability, and instilling a growth mindset to view every opportunity as a learning possibility. Because of the positive organizational culture and commitment to excellence, we are miraculously creative.
Another interesting dynamic is comparing this experience at a small marketing agency to my internship last summer at a large global corporation. Gaining exposure to these contrasting settings is beneficial as I discern what type of organization will best align with my personality and abilities. Wherever I end up, I will always be grateful for how my time as the intern at 2 Fish Co increased my adaptability and prepared me to enter the workforce.
As I discern my post-graduation direction, I realize why I collected those tags so many years ago. Even though I could not interpret my feelings at the time, I recognize now that I saw the value of marketing. Therefore, to weave together my interests of fashion and communication, I am excited to pursue a career in Fashion Marketing.
Thank you for teaching me, stretching me, and equipping me with beneficial skills for my future!
SHARE IT!