Holland organization to spawn new internal agency.
In a bold move that is shaking up the restaurant industry, the Rad Lobster family of crustacean-centric seafood eateries announced today the acquisition of Holland marketing and advertising firm 2 Fish Company, to be integrated as their internal marketing team.
The search for an organization to boost the Orlando-based restaurant chain was kept below the surface to protect Rad Lobster and its unique menu items from schools of imitators.
Said Rad Lobster CEO Gill Sturgeon, "Acquiring 2 Fish as Rad Lobster's internal agency will substantially boost our marketing programs in a continued effort to net new customers and haul them into Rad Lobster."
Agency principal Scott Millen said, "We're thrilled to be a part of the Rad Lobster team. Our new moniker reflects our out-of-the-tank thinking as we move forward with this new relationship. We're all in hook, line, and sinker."
The new Rad Lobster marketing team will remain near the lakeshore and not relocate to Florida. "Our team gets a lot of inspiration from being the water, but it must be freshwater, not salt. Salted water is­ for pasta," added Millen.
In homage to their shoreline roots, the famous Cheddar Bay biscuits will be dubbed Macatawa Bay biscuits.
Rad Lobster's first project with their new team was renaming popular menu items to capture the spirit of each offering better. New names include:
Clam Up, Sucker: A dozen fresh dig-your-own Lake Michigan clams are served with garlic dipping sauce and herb-infused bread crumbs. Add $1.50 if you prefer clams served open.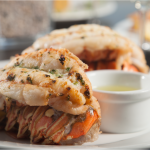 Lobster Daddy: Oversize 100-year-old lobster brought directly to your table to enjoy. Industrial jackhammers, professional 12" pliers, and hazmat suits make wrestling tasty meat from the daddy of all lobsters an aerobic activity the whole table can enjoy. (Not responsible for injuries. Use tools with caution.)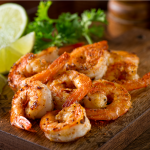 Don't Be Selfish With Your Shellfish: All you can eat mollusks, crustaceans, echinoderms, and seasonal exoskeleton-bearing aquatic invertebrate. Add $2.50 for cocktail sauce.
SHARE IT!