Who We Are
We're the trusted problem solvers for organizations big and small. But we're more than that—we're part of your team. We think you'll like working with us (as long as you have a tolerance for fish puns.)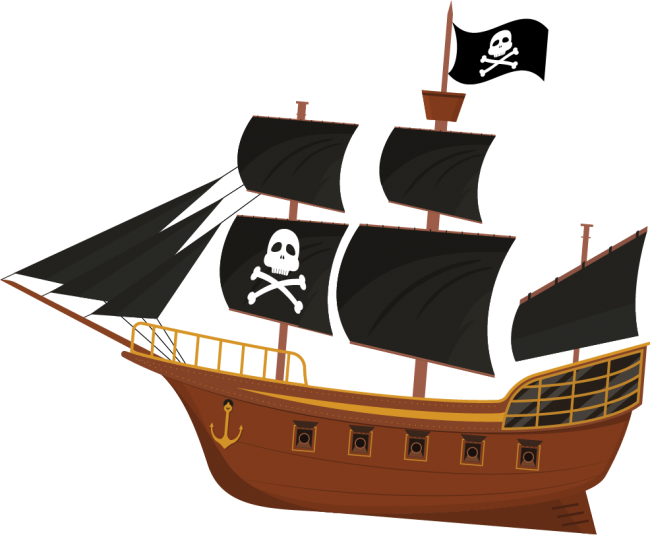 About 2 Fish Company
2 Fish Company, LLC is a creative B2B and B2C marketing agency located in West Michigan. We work closely with our client partners, building relationships that allow us to solve problems and produce outstanding results.
Scott and Shelly Millen started 2 Fish Co. in 2011 with a simple goal: do good work with good people. Today, 2 Fish Co. keeps company with good people at organizations big and small (from Fortune 1000 companies to startups), global and local, for- and not-for-profit.
You could say we're small fish in a big pond, but our team produces world-class, award-winning work. Marketing strategy, copywriting, publication design, digital marketing…you name it, we do it. We're truly full-service; just think of us as your external marketing department.
Whether you're underwater with marketing or just need a helping hand, we invite you to swim with us! (No wetsuit or scuba gear required.)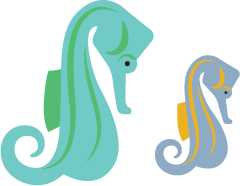 We're local and global! We're located in Zeeland, Michigan, right down the road from Holland and just a jaunt up the highway to Grand Rapids, Grand Haven, or Kalamazoo. Our client partners hail from all over the United States as well as Canada, the UK, Australia, China, Germany, and beyond!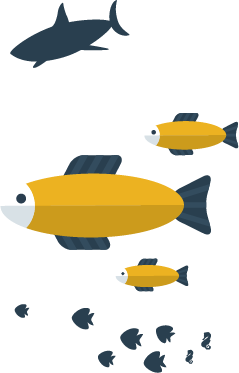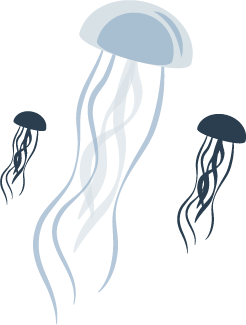 We have the know-how to work with companies in any industry, but our areas of expertise include medical device, automotive, manufacturing, publication, and nonprofit.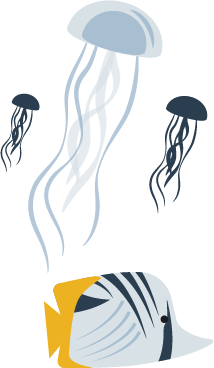 Who Works Here
We've told you all about our work and how we pull it off. At this point, you might be wondering, "who the heck are these people, and for the love of sideways, what are they thinking?" Allow us to introduce our scurvy crew.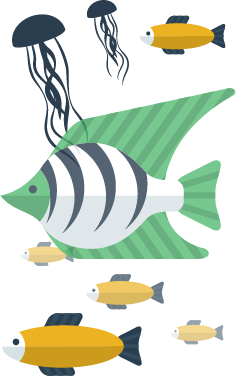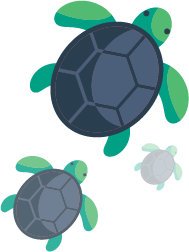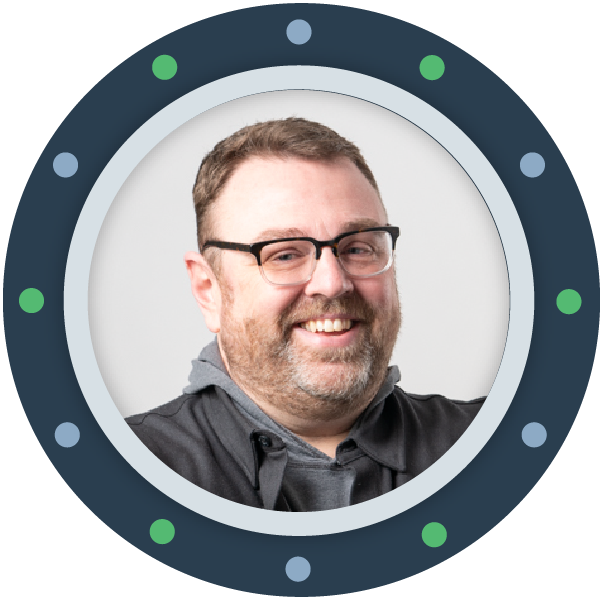 Scott Millen
MANAGING PARTNER AND CREATIVE PRINCIPAL
Scott has worked in the industry for more than twenty years, gaining expertise in design, creative direction, brand management, marketing and sales strategy, and much more. He freelanced under the name 2 Fish Company early in his career and officially started the agency—in partnership with his wife, Shelly—in 2011.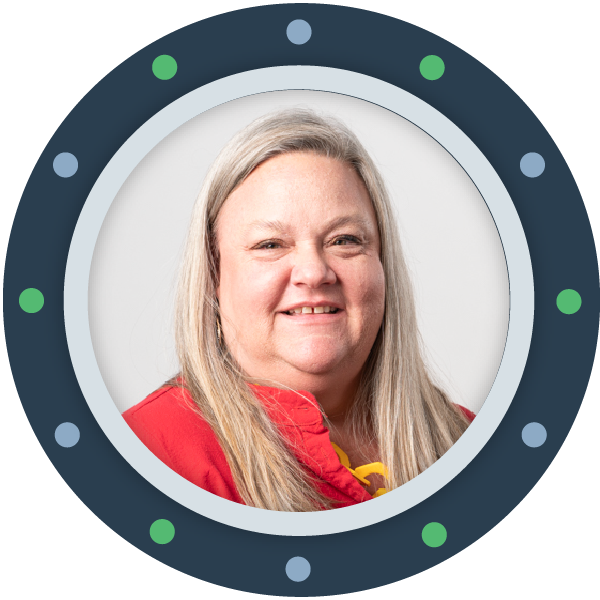 Shelly Millen
MANAGING PARTNER AND RELATIONSHIP DIRECTOR
Shelly began her career as a special education teacher. After ten years, she transitioned into a role at Michigan Rehabilitation Services, where she connected high school-age special education students with jobs. She joined the 2 Fish Co. team full-time in 2016. She works on behalf of clients, communicating their needs and goals to the creative team.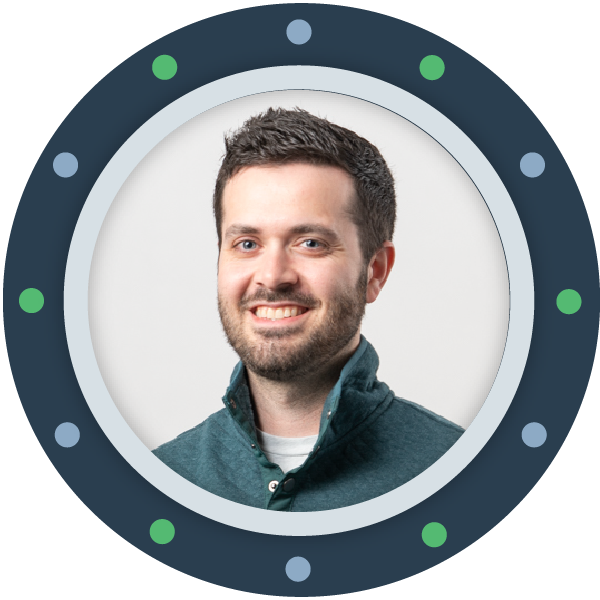 Adam Rossi
SENIOR CREATIVE LEAD
Adam is an award-winning graphic designer and UX and UI specialist. His user-friendly website interfaces and his skills in brand identity and iconography make him the go-to guy for attractive, functional web and branding projects.
Adam earned a Bachelor of Arts in Journalism from Michigan State University. While in college, he studied digital forms of visual communication in Barcelona and Madrid.
Adam is passionate about Donald Duck, Paddington Bear, and MSU basketball—not necessarily in that order.
Gabba McKeever
CREATIVE LEAD
Graphic designer Gabrielle "Gabba" McKeever recently graduated from Michigan State University with her BFA in Graphic Design.
While attending MSU, she was president of the MSU American Institute of Graphic Design student group and was awarded as a Graphic Design USA "Student to Watch 2022."
Gabba is well-versed in both print and digital and specializes in brand building, including brand identity and logos.
She enjoys reading adventure novels, watching video essays and media analysis videos, and cheering on the MSU basketball team.
Kathy Schoon-Tanis
CONTENT LEAD
Kathryn (Kathy) received her Ph.D. in English
Education from Michigan State University. After
nearly 30 years in education, she found a new
adventure in marketing and communications,
where she serves 2FC in multiple capacities,
including bookkeeping, agency administration, content development, and proofreading.
Calvin
BARKETING LEAD
While he prefers our web developer's arm to standard chew toys, Calvin is the friendly heart and soul of the 2 Fish Co. office. In his role as Barketing Lead, he keeps us on our toes between deadlines with games of tag and fetch and greets all guests at the door.