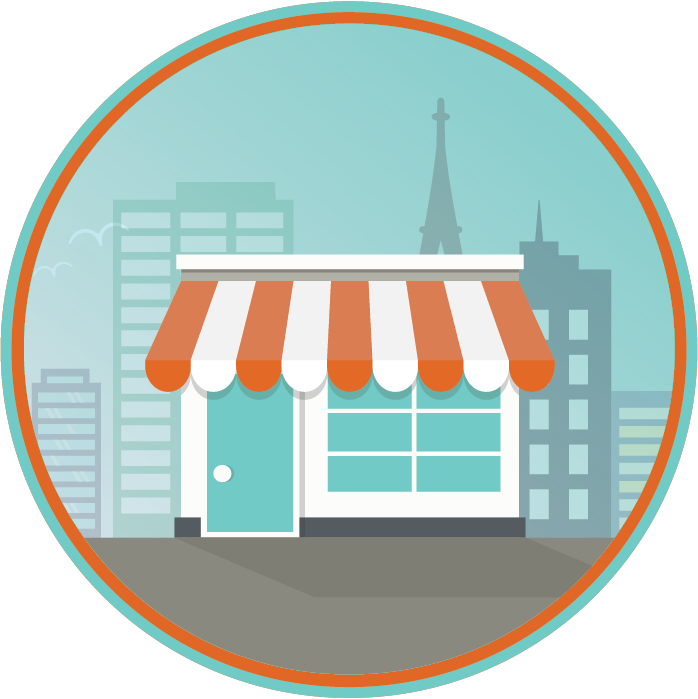 With the current state of the economy, it is no doubt that the events of 2020-2021 have caused many small businesses to struggle. According to the Detroit Regional Chamber, the number of small businesses has decreased by 24.5% (August 2020). Finances are tight and the stress of creating an affordable marketing plan might be scary to some.
We thought we would share five easy, quick, and affordable marketing techniques for small businesses to utilize. We will discuss social media posts, Google My Business, SEO/SEM, email marking, and guerilla marketing techniques.
Post and Interact on Social Media
Social media is a crucial marketing technique in 2021. Small businesses need to utilize social media platforms such as Facebook, Instagram, and Twitter. (I mean, they're free!) It is important that small businesses post content to stay active and build their follower base. If the business can bring users to its profile, it can gain more traffic on its website, leading to more revenue. Social media in the past 10 years has not only increased smaller businesses' local brand awareness but can increase brand awareness both nationally and globally.
Social media sites are user-friendly, and it can take only minutes to create updates or informational posts. Businesses also use online platforms to promote new products or services to the customer base. The accessibility of interacting with customers all around the world and hearing their feedback via polls or questions is always helpful. Since users sit behind a screen, they are brutally honest and will give actionable feedback.
In the last couple of years, the idea of brand ambassadors, partners, and influencers has exploded. Brands will pay individuals with large social media presences to promote their products and services (usually giving them the product or service for free). Depending on the size of the business, the individual is usually paid depending on follower count, engagement rate, and how long the campaign lasts.
As mentioned before, a large benefit of social media is the ability to share opinions. It is always beneficial for a business to have social media so that they can see what the customer loves (or hates). Sharing posts on Facebook and Instagram is quite common and allows the customer to tag the business. This not only increases brand awareness but can build brand loyalty. Hashtags have been around for many years and help bring up similar posts. Location-based hashtags will help bring up posts on a potential customer's explore page. An example of this is a small business that sells iced coffee/ice cream/beer flights running a promotion with the hashtag #flightlife. Anytime a customer posts a picture of the product with the hashtag, they are entered into a drawing. Once again, this increases brand awareness for free.
Boosting social media and posting ads not only is affordable but also helps target a specific audience. Ads and posts will show up on non-followers' feeds and increase the brand's digital footprint. For as little as $20, a business can boost a post to connect to a larger, more targeted audience. It is recommended for every business to budget out boosts on social media each month. This is an affordable way to reach a larger audience.
Update and Utilize a Google My Business Account
Creating a Google My Business Account is one of the most useful ways for potential customers to find your business. The Google My Business profile is completely free and directly links customers to important information such as your business's website, phone number, email, address, hours, and customer reviews. This allows businesses to be shown in response to relevant search engine queries. They will also pop up in Google Maps.
Google reviews are important when it comes to Google My Business. They are an excellent outlet for businesses to respond to customer feedback. Many potential customers now will look at the Google My Business reviews instead of Yelp. For more information on managing reviews, visit our blog "How to Manage Reviews (and Get More!)".
Google My Business is an easy way for a business to put themselves out there and become recognized in a specific location.
Understanding Location-Based SEO and SEM
Location-based Search Engine Optimization (SEO) is a helpful search engine tool on Google. When you Google "restaurants in grand rapids", "restaurants near me", or "restaurants" the database will pick up keywords or locations (and drop a pin on the map) to give you the best results. When one of these phrases is searched, the Google My Business profile with the phone number, address, hours, reviews, and ratings will be displayed. This will also allow the user to directly go to the business's website or view directions from their current location.
In the category of SEO, there are two categories, onsite and offsite. Onsite SEO involves changes to the business's website to make it more accessible and navigable for search engines. Search engines locate specific keywords, content, titles, headlines, and inbound links on a website. Offsite SEO is done beyond the website. Examples of this include social media posts, blogs from another site that backlink to your website, and guest blogging. Creating a website that is search-engine optimized both on and off site will improve your search rankings.
Search Engine Marketing (SEM) uses paid techniques to serve your website in a user's search results. This includes search ads on Google or Bing. These are not free but can be a relatively low cost. SEM is uniquely effective because ads are served when users are showing search intent.
Putting money toward an SEO/SEM strategy may seem frustrating because it takes time to see results. For example, in October, we start seeing ads for Thanksgiving and Christmas. The company invested in these marketing techniques in the prior months and won't see results from these campaigns until after the holiday has passed. SEM can show quicker results compared to SEO because the business is reaching customers directly compared to slowly improving their search rankings. Ideally, SEO and SEM should not be looked at as "one or the other" but should both be part of your digital strategy.
Informative Email Marketing
Email marketing is a reliable and effective way for businesses to send out longer updates and newsletters. A business can acquire emails by giving a promotion or discount when a potential customer signs up for their email list. Once they have those emails (and a customer's interest), they can follow up with more personalized emails that include promotions or discounts. As mentioned in the blog post "17 Best-Practice Tips for Improving Your Email Marketing", we talk about how to make your emails different than others. It is key that you avoid emails looking "spammy". Keeping the email simple and personalizing for each customer not only improves the relationship but can lead to future conversations.
Creative Guerilla Marketing
Unlike the other tactics mentioned, guerrilla marketing is quite unique. The term "guerrilla" is derived from "guerrilla warfare", fighting techniques that are unexpected. In marketing, examples are graffiti or sponsored murals, stickers, treasure hunts around a city, or online contests. Starbucks might be using guerrilla marketing when they "misspell" your name on your coffee cup. Some people have guessed that the company does this on purpose so that the customer will take a picture to post on social media or tell their friends and coworkers. If this is true, Starbucks is quite clever because they are getting others to do their marketing for them (and it's free!).
At a smaller scale, a business could give away stickers so that when customers put them on their water bottle or laptop, their brand is showing. Some of these guerrilla techniques can be expensive, but there are many simple and strategic opportunities.
Conclusion
We believe that marketing is the key to success for any business big or small. We hope you learned about some affordable ways to market your small business.
SHARE IT!